Wills, Trusts, Estate Planning and Probate Administration
When it comes to planning for your future, you have options:
You can do nothing. If you do nothing you let your estate be distributed according to Florida's intestacy laws. This means you have no control over who gets your assets.
You can create a Last Will and Testament. In a Last Will and Testament you are able to name a personal representative who will distribute your assets according to your wishes, and makes sure your debts are paid upon your incapacitation or death. In a will you are able to gift assets, make charitable gifts, make unequal distributions to different people, and choose a guardian for your children.
You can create a Revocable Living Trust. You will select a trustee; determine the proper distribution of your assets on death; and see that your trust is properly funded to avoid having your estate go through probate.
As part of your estate plan, I will also make sure that you have other important estate planning documents, including: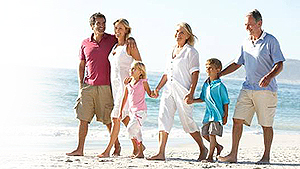 Pour-Over Wills
Living wills
Durable medical power of attorney
Health care surrogate
Durable family power of attorney
Assignment of mortgages
Deeds of transfer
Contingency Planning
In both wills and trusts, contingency planning is essential. The person you name as your personal representative, trustee, guardian for your children or beneficiary of a gift may predecease you. If that happens, it is important to have a second person in mind. I will guide you in making these very important decisions.
Probate Administration
When a loved one passes away with a will or if he or she doesn't have a will and dies intestate, the estate will have to go through the probate process. If there is a will, the personal representative with the help of an experienced probate lawyer will get all of the documents ready that need to be filed with the court. An inventory of the assets and debts will need to be completed. I advise the personal representative as to his or her duties under the law. Together, we make sure the estate is administered correctly and the debts are paid.
My office is located in Singer Island, but I serve clients throughout Palm Beach County. Call 561-863-9962 or send me an e-mail to schedule an initial consultation.
Areas of served: Singer Island, West Palm Beach, Palm Beach, Riviera Beach, Palm Beach Gardens, North Palm Beach, Jupiter, Wellington, Royal Palm Beach and Palm Beach County.